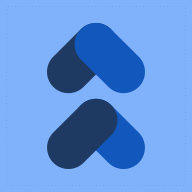 Using OneTruck leads to up to 4x More Productivity †
Automatic Billing Summary
Archive & Communication Management
Customized Service Schedule PDF
Mobile Apps For Manifest Upload
Location-Based Service Planning
Task Management
Self-billing Support
And Many More...
OneTruck is a web-based solution. It means you can log into your account from any device and anywhere in the world, with all your data and progress intact.
You are just a few clicks away from using OneTruck. There is no need for an IT team. You also don't need to invest in setting up and maintenance of expensive equipment. All you need is a computer with internet access.
OneTruck allows you to store your files and document in one place alongside your day-to-day operational entries. You have access to unlimited storage for your files as you use the platform.
OneTruck is designed for your entire team. You can create a separate account for each one of your team members at no extra charge.
The world is changing and so is your office. You can log into your account from anywhere in the world with an internet connection and continue working, without any disruption or data loss.
We are constantly improving and expanding to all the services you need to run your company under one roof. This way, you can focus on running your business rather than maintaining different accounts on different platforms.
We Like
Simplicity
&
Transparency
One simple pricing structure for everyone.
We believe that our customers deserve the transparency to be able to calculate their costs without the need to deal with a sales team.
Our pricing is on a monthly subscription model and you will be billed at the end of each month based on your usage.
All Features
Service Management
Fleet Management
Unlimited Users
Unlimited Storage
Basic Support
Mobile Apps
And Many More...
Frequently
Asked Questions
Q.

Does OneTruck help us save time in our day-to-day work?

A.

Our clients have managed to reduce their day-to-day workflow by up to 95% by automating tasks and eliminating many common human errors.
Q.

How do we process our incoming services?

A.

OneTruck uses artificial intelligence to process PDF and Excel files. You only need to drop the file in the dedicated box, and OneTruck extracts all the data for you in less than a second. If your services are not being processed correctly, you can contact the support team to get it sorted out.
Q.

How many users from our company can use OneTruck?

A.

There is no limit on the number of users for a company and are completely free of charge. We recommend you create a separate user for each of your employees.
Q.

What languages are available for users?

A.

OneTruck allows users to choose from English, Dutch, and Polish. Each user can select their language of choice without affecting other users. We will add German, French, Italian, and Turkish to the list of supported languages in a near future.
Q.

Is our data safe?

A.

Your data is safe and secured and only accessible to you. OneTruck does not share your data or information with any third party in any shape or form unless intentionally initiated by you.
Q.

Do we have to pay for trucks that are not working?

A.

We only charge you for the trucks that are active and completing rides. We define an active truck as a truck that has completed 2 services or 12 hours of driving (whichever comes first) in a calendar month. Any of your trucks that don't meet these criteria, won't be included in your monthly invoice.
Q.

When do we have to pay?

A.

You can start using OneTruck without any down payment with the first seven days completely free. Once the trial period is over, you'll receive an invoice at the end of the month and have 30 days to clear it.
Q.

What if we had a question or faced a problem?

A.

You can always ask our support team to resolve your problem or answer your question. We do whatever we can to resolve your issues as quickly as possible to avoid any interruptions to your workflow.
We would love
To hear from you
We would store your contact details only to answer your inquiries.
Your data will not be shared with anyone and will not be used to send you any marketing, newsletter, or advertisement content.